Renting a van in Denmark is a great way to experience the beautiful countryside, explore historical sites, and visit charming cities. Whether you're planning a family vacation, relocating, or transporting goods, a van rental can be the perfect solution to meet your needs.
Quick tip for renting a van in Copenhagen, Odense, Aarhus, or Aalborg:
🏆 Top pick: Oscar Van Rental
Van rental starts from DKK 449 / day
English website and support
Van rental throughout Denmark
Large selection of vans
This article will provide an in-depth guide on van rental in Denmark, covering the benefits, types of vans available, important factors to consider, and tips for making your trip memorable.
Benefits of Renting a Van in Denmark
Flexibility
Renting a van gives you the freedom to create your own itinerary and travel at your own pace. You can easily change your plans, add more stops, and take detours to discover hidden gems.
Cost Savings
Compared to using public transportation, especially for large groups or families, renting a van can be more cost-effective. You'll save on individual tickets and won't have to worry about coordinating multiple schedules.
Convenience
With a van rental, you can travel with your belongings and avoid the hassle of constantly packing and unpacking. Additionally, you'll have more space for luggage, equipment, and even souvenirs.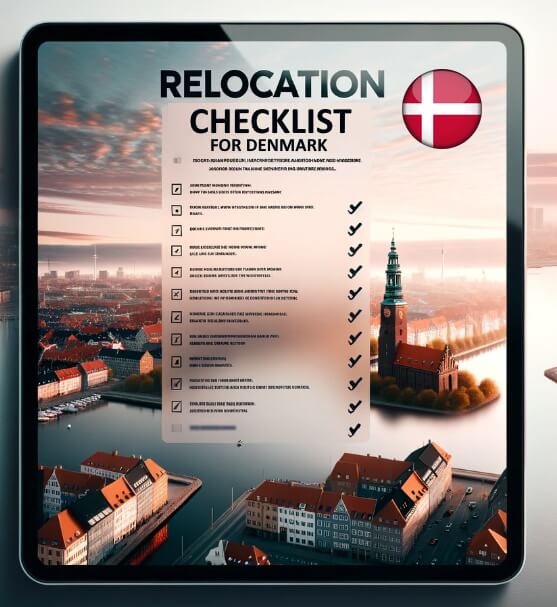 FREE Checklist for a Smooth Move to Denmark
Don't miss a step in your relocation journey. Subscribe and receive our detailed relocation checklist straight to your inbox
Types of Vans Available for Rent
Passenger Vans
These are designed to transport multiple passengers comfortably and come in various sizes, typically accommodating between 7 and 15 people. They are perfect for family vacations or group outings.
Cargo Vans
A cargo van is an ideal choice if you're moving or transporting goods. These vans have ample space for your belongings and come in various sizes to fit your needs.
Specialty Vans
These include luxury, camper, and vans equipped for special needs. Specialty vans cater to specific requirements and can make your trip more enjoyable.
Important Factors to Consider When Renting a Van
Size and Space Requirements
Choose a van that meets your seating and cargo needs. Consider the number of passengers, luggage, and equipment you'll be carrying.
Rental Duration
Van rental rates can vary depending on the length of your rental. Short-term rentals are usually more expensive daily, while long-term rentals offer better value.
Insurance and Additional Services
Ensure you have adequate car insurance coverage for your rental. You may need to purchase additional coverage or opt for supplementary services such as GPS navigation, child seats, or roadside assistance.
Top Van Rental Companies in Denmark
Some reputable van rental companies in Denmark include:
Oscar
Europcar
Hertz
Sixt
Avis
Budget
Related: Lease or rent a car in Denmark
How to Book a Van Rental in Denmark
Booking a van rental in Denmark is simple:
Research and compare rental companies.
Choose the type of van and size that best suits your needs.
Select your pick-up and drop-off locations, as well as the rental duration.
Review and choose the car insurance options and any additional services you may require.
Provide your personal information and payment details to secure your reservation.
Confirm your booking and receive a confirmation email with all the necessary details.
To ensure a safe and enjoyable driving experience in Denmark, consider the following tips:
Drive on the right side of the road and overtake on the left.
Observe the speed limits, which are typically 50 km/h in urban areas, 80 km/h on open roads, and 130 km/h on motorways.
Be mindful of cyclists and pedestrians, as Denmark has a strong cycling culture.
Always wear seat belts and ensure children are properly restrained in age-appropriate car seats.
Follow traffic signs and signals diligently.
Avoid using your phone while driving, as it's illegal and unsafe.
Keep your driver's license, rental agreement, and insurance documents readily available in case of traffic stops or accidents.
Popular Van Rental Destinations in Denmark
Explore some of Denmark's most iconic destinations with your rented van:
Copenhagen: The vibrant capital is home to famous attractions like the Little Mermaid statue, Tivoli Gardens, and the historic Nyhavn district. Check out more attractions here.
Aarhus: This coastal city offers a mix of modern architecture and historic sites, such as the Aarhus Cathedral and the open-air museum Den Gamle By.
Odense: The birthplace of Hans Christian Andersen, Odense boasts a charming old town and the impressive Saint Canute's Cathedral.
Skagen: Known for its picturesque landscapes and unique light, Skagen has attracted artists for centuries and offers stunning beaches and cozy eateries.
Bornholm: This island destination is famous for its medieval round churches, lush forests, and sandy beaches, making it perfect for a relaxing getaway.
Conclusion
Renting a van in Denmark is an excellent way to explore the country at your own pace, offering flexibility, cost savings, and convenience. You can find the perfect vehicle for your needs with various vans available.
Don't forget to consider factors such as size, rental duration, and insurance when choosing.
Follow our driving tips for a safe and enjoyable experience, and be sure to visit some of Denmark's most popular destinations on your journey.
Related: Car loan in Denmark
FAQ
Do I need an international driver's license to rent a van in Denmark?
Generally, a valid driver's license from your home country is sufficient. However, an international driver's license can be helpful if your license is not in English or uses a non-Roman alphabet.
What is the minimum age to rent a van in Denmark?
The minimum age to rent a van in Denmark is typically 21 years old. However, some rental companies may require drivers to be at least 23 or 25 years old.
Can I pick up my rented van at one location and return it to another?
Yes, most rental companies allow one-way rentals, but additional fees may apply.
What is the standard rental period for vans in Denmark?
Van rentals can range from a few hours to several weeks or even months. Rates vary depending on the rental duration and company.
Are there any restrictions on where I can drive my rented van in Denmark?
Generally, you can drive anywhere within Denmark. However, driving on unpaved roads or taking the van outside of Denmark may be restricted. Check with your rental company for specific terms and conditions.