Discover the best-hidden attractions and cool sights in Denmark
Denmark is one of the most beautiful places to visit, whether looking for history and culture, natural exploration, or even travel and shopping.
This location comes with a range of tourist offerings that offers every avid nature-lover, shopping addict, and adventurer unique experiences.
From ancient churches to stunning museums, water bodies, pristine fjords, breathtaking forests, sandy beaches, and wildlife are the highly sought-after attractions in this country. 
While Denmark is smaller than its neighboring countries, it's chock full of attractions and fun things to do for solo travelers and groups that you can't find anywhere else.
Key Takeaways
Experience thrill, fun, and adventure when visiting Denmark
Denmark is ideal for groups, couples, and solo travelers
One of the most beautiful places to visit in the world
Perfect for adventure, exploration, shopping, and nature attractions
Why should we visit Denmark?
For people who love disconnecting from the hectic pace of modern life, Denmark has a range of pretty places, tranquil villages, and old-worldly towns that can be a great sanctuary of calm.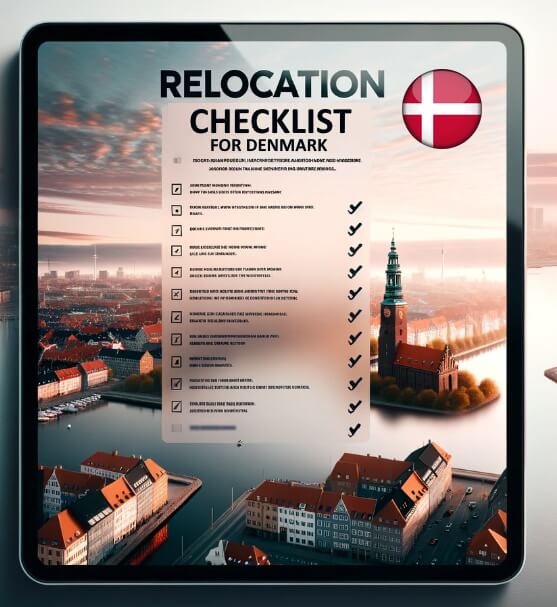 FREE Checklist for a Smooth Move to Denmark
Don't miss a step in your relocation journey. Subscribe and receive our detailed relocation checklist straight to your inbox
Along with this, you can explore the market areas and the town of Copenhagen and get a taste of the laid-back island life. 
Denmark is also the home of Hans Christian Anderson and has a range of 44 islands that each come with its beauty, crowds, big-hitting sights, beaches, forests, festivals, and attractions. 
You can cycle to the pristine beaches and explore the royal castles, churches, twisted forests, natural parks, and the sand-swept region of mini-deserts and buried churches.
Since the airports are quite close, you can simply fly here or take the scenic route from Copenhagen, which takes around 4 hours. 
What should you wear while traveling to Denmark?
Depending on the season and weather, most locals will travel from place to place on a cycle and have an effortless and casual style. If you plan a trip to the capital city, you can easily blend in with the natives by wearing black, grey, or white or adding some pops of blue. 
Black sneakers, warm socks, or ankle boots are great for exploring and running around and will keep your feet warm. However, it's also good to keep rain shoes on hand, just in case.
Black skinny jeans or classic blue jeans are great, and you can pack a couple of dresses, trousers, skirts, and neutral tights to go along with them. 
Remember that the weather is quite unpredictable, and it's best not to keep your legs exposed, so style your outfits, keeping the weather and the type of activities you are doing in mind.
What would be the recommended places for me to stay in Denmark?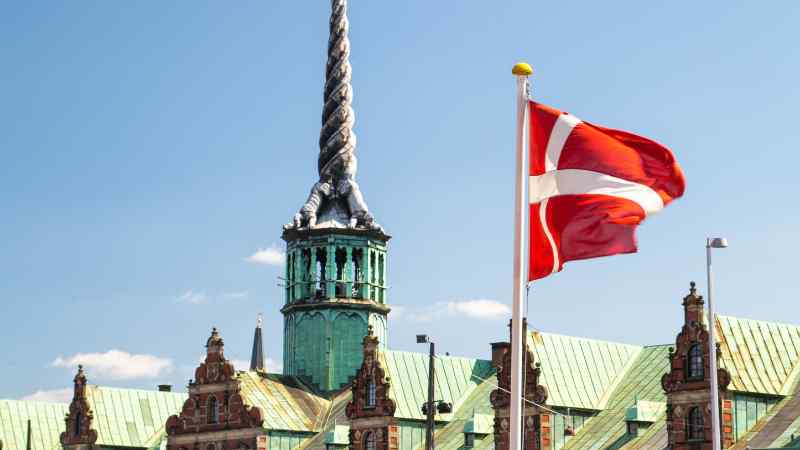 Denmark has such a wide range of accommodations to stay in. You can either rough it out at a campsite, in a tent under the stars, in wild shelters and shacks with a view or kick back and relax at a boutique hotel.
Since most tourists don't prefer staying at high-end or 5-star hotels, Danish beach hotels are special and a great way for the upper classes to escape it while enjoying gourmet food, spas, and cocktails. 
You can even stay at unique places like treehouses, rent a summerhouse, or even a holiday home, and there is a range of bed and breakfasts and hostels. More you can find to immerse yourself in Danish culture with the best and most affordable local food and experiences. 
What are some fun things to do in Denmark?
Dine and ride at Tivoli Gardens
Tivoli Gardens is a classic Danish amusement park and the second oldest in the world. This park is highly popular for its fun and entertainment for the entire family, including kids' rides, drinks for adults, and food. They even have a Copenhagen city card you can use if you stay for a while.
The little mermaid of Copenhagen
Now a book and a movie, the little mermaid is a famous bronze statue designed by an eminent sculptor and one of the most beautiful things to see in Denmark. The statue is a landmark of Copenhagen and is highly visited by tourists all year round.
Visit Superkilen park 
This park is situated in the corner of Copenhagen and is decorated with various designs. Everything is decorated and vibrant, from the streets to the umbrellas and sidewalks.
From the green parks to the black market, red square, and more, this area is bright, beautiful, and inspired by the cultural and ethnic diversity of the people living there. 
Haunted Voergaard castle 
This castle has a haunted backstory, and each piece of art, furniture, and décor brought in the mid-1500s remains here to this day. Whether you're looking for an adventure or a spooky story, this place is worth visiting.
The northernmost point of Denmark
Grenen is a natural sandbar that occurs at the northernmost point of Denmark and is special since it marks the meeting of two seas, the Kattegat and the Skagerrak. The beaches on both sides of this sandbar are beautiful, and while the sea on the east side is ideal for swimming and wading in, the west side tends to be rougher. 
Is Denmark expensive to visit?
This fantastic Nordic nation has a rich Viking heritage, hundreds of beautiful cafes, restaurants, attractions, shops, and a lovely capital city to explore. However, keep in mind that while Denmark can be pricier than places like Spain, Greece, or Italy, it's the perfect alternative to Sweden or Norway.
It all comes down to the time of the year you visit, the location and hotel you book, and what you want to see and travel. Most people can easily visit Denmark and enjoy its cultural and natural beauty without costing the earth. 
Frequently Asked Questions about Places to See in Denmark
Here are some of your many questions about places to see in Denmark and what to do.
What should I know before traveling to Denmark?
Keep in mind to always check the time of the year you are traveling and if the sights you want to see are open. It's always good to have some cash and pack a lot of warm clothing, as the place can get windy.
What is the prettiest place in Denmark?
The white cliffs of Mon are one of the most beautiful places and feature high chalk cliffs, an abundance of flora, and wildlife, making it a haven for nature lovers.
Why is Denmark a great place to visit
Denmark is famous for its Viking attractions, design, museums, food, shopping, festivals, and so much more, making it a great place to visit.
How much time is enough to explore Denmark?
Being a fairly small country, you can explore Denmark in two weeks and see the country's main attractions and beautiful cities.
Is Denmark Tourist-friendly?
Denmark is one of the safest countries in the world, which means that you have very little to worry about in terms of crime and public harassment, and women are quite safe as compared to other countries.
Final Words
Now that you know everything there is to know about Denmark, it would be a shame to go a lifetime without visiting this amazing country. Be it on a tour or solo, you should explore all that this place has to offer.