Denmark postal codes determine the exact location to deliver mail.
Whether you're shipping a high-value package to a customer, important letters or paperwork to clients, or sending out a holiday card from one place to another, using a valid address, zip code, or postcode is important.
The postcode you enter will determine your parcel's exact location and delivery. These codes also play an important role in helping mail carriers sort, transfer, and determine their route and points of delivery.
Postal codes differentiate from country to country, and each location has its postal code to simplify the processing and distribution of mail. In Denmark, you need to write DK before the postal code to indicate the area, and each postal code is divided between Central Copenhagen, Vesterbro, and other areas.
Learning to write the correct postal codes offers greater accuracy and efficiency in delivering and exchanging mail.
Key Takeaways
Postal codes in Denmark are determined by a 4-digit system
There are special postal codes that are only 3-digits long
The postal codes play a very important part in delivering letters and mail
Having the correct code is essential for shipping and delivery.
How are postcodes determined in Denmark?
You will find that Denmark postal codes or postcodes are placed before the name of the city and are 4 digits long. Each city in Denmark has a 4-digit zip code, allowing people to identify the place with the postal code easily.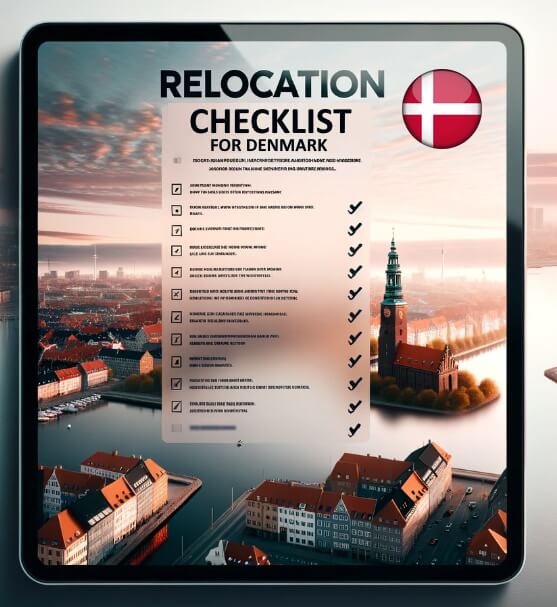 FREE Checklist for a Smooth Move to Denmark
Don't miss a step in your relocation journey. Subscribe and receive our detailed relocation checklist straight to your inbox
Before sending any mail, package, or letter, you must also write DK before the postal code to indicate that you are sending the parcel to Denmark. Your address should read your name, street, DK, and postcode, followed by the city name.
The postal codes in Denmark are determined into certain categories, postal codes that include 1000 to 1473 are areas of Central Copenhagen, postal codes 1500 to 1799 are located in the suburb areas of Vesterbro, and zip codes 1000 to 1799 are located in high-end areas with a lot of upper-class housing, industries, business places and more where large amounts of mail are delivered daily.
Along with these, other larger postal zones are fairly less crowded and consist of residential localities like Fyn, Middle Jutland, North Jutland, and more.
List of All Postal Codes in Denmark
Why are postal codes so important in Denmark?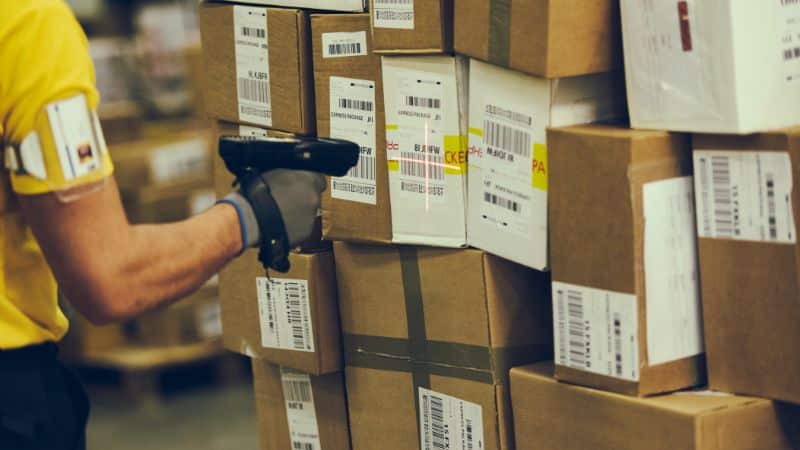 Whether you're staying in Denmark on vacation, moving there permanently, or even taking up a job in Denmark, postal codes are very important not only to send and receive mail and major documentation and parcels but also to describe where you live.
You will require to give your postal code and address to your employer along with sending and ordering packages, and even when it comes to setting up your Wi-Fi, TV, electronics, furniture, and more, along with finding other places like your office, different streets, coffee shops, and restaurants.
Related: Amazon in Denmark
Most streets will have their postcodes; this can be quite confusing for someone who isn't aware of theirs.
Therefore, if you ever need to determine the location of a certain residence or look for the address, you must ensure that you have the correct code and number.
What is the difference between a zip and a postal code in Denmark?
Most people are familiar with the four-digit codes. Still, with the growing need to enhance parcel and mail sorting and make the delivery process easier, postal codes now include a range of four digits and an added identifier at the end of the zip code.
A 4-digit zip code notifies the postal carrier of the location and delivery area. Once the address has been validated and pinpointed down to a few blocks, the postal code is then used for maximum accuracy to increase the precision of mail delivery.
The zip code refers to a type of postal code used mainly in countries like the US, a postal code, however, is mainly used by European countries scattered throughout the world. unlike a postal code that contains a mixture of letters and numbers, a zip code only contains numbers and has a certain coding system to ensure rapid mail delivery.
How do Danish postcodes work?
Despite appearances, the postcode numbering system was drawn up with a certain method, and the current system determines how the mail is to be sorted, shipped, sent, and distributed. Here are some things to keep in mind when trying to determine how Danish postcodes work.
Location code
The location code determines the primary location behind one or more postal codes, and the country can filter this.
Distance code
The distance code endpoint allows you to calculate the distance between one or multiple postal codes. This can be done in km or miles and allows you to determine local and international distances.
City codes
City codes determine a list of all the postal codes within a given city and country, from central Denmark to the city areas, suburbs, and more.
State codes
State codes are a list of all the postal codes within a given state, which will be determined by all the smaller villages and areas in that state. This will even determine a list of submitted postal codes located within a given distance of each other and how far or close they are.
Distance codes
Distance codes can be used to determine shipping and delivery charges when sending express paperwork, documents, or parcels. From the endpoint to the place you are sending the parcel from is calculated within a 100km distance.
How to search for the postcode you want in Denmark?
In Denmark, postcodes can be found within a certain radius or travel distance. Usually, most post offices, couriers, or postal services will ask you for your postcode, location, and radius and, depending on your endpoint, will tell you how much you need to pay.
You can also check with them for different postal code areas or even search for postcodes within a certain travel distance.
Most postcodes in Denmark are pretty straightforward, and keeping your postcode in mind makes it easier to determine other postcodes close to you.
Frequently Asked Questions About Postal Codes in Denmark
Here are some of the most asked questions regarding postal codes in Denmark and how to use them.
What is Denmark's postal code?
Postal codes 5000 to 5999 are located in Fyn, 6000 to 6999 are in southern Jutland, 1000 to 1473 are areas of Central Copenhagen, and 8000 to 8999 are in middle and north Jutland.
How does Denmark write their address?
In Denmark, the apartment address is written with the street name first, followed by the house number, floor number, apartment number, and floor.
How do I find a postcode in Denmark?
To find a postcode, each state with have its directory and postal service website you can check on. You need to fill in your street address, city, and state, and you can get your postal code; they even have an additional code for a company.
What format should be used for my postcode?
Your postcode should contain DK to signify Denmark, followed by your postal code of 4 digits and your address, along with the rest. Always check your postal code and details with the local postal service before sending it out.
What is the 2-digit code for Denmark?
DK. This is compiled to signify that the parcel or mail is being sent to Denmark and offers a quick reference guide to postal services.
To Summarize
Now that you know everything there is to know about postal codes in Denmark, you can safely send your mail or parcels and enter your postal code. Always keep your postal code in mind when sending out any mail so that it reaches you safely and efficiently.