If you are holidaying or have just moved for a short-term stay in Denmark, take some time to enjoy some retail therapy.
Shopping in Denmark can be fun and exciting as the country is filled with beautiful stores, shopping streets, and showrooms where you can pick up Scandinavian items.
Here are some of the best places to shop in the three biggest cities in Denmark.
Copenhagen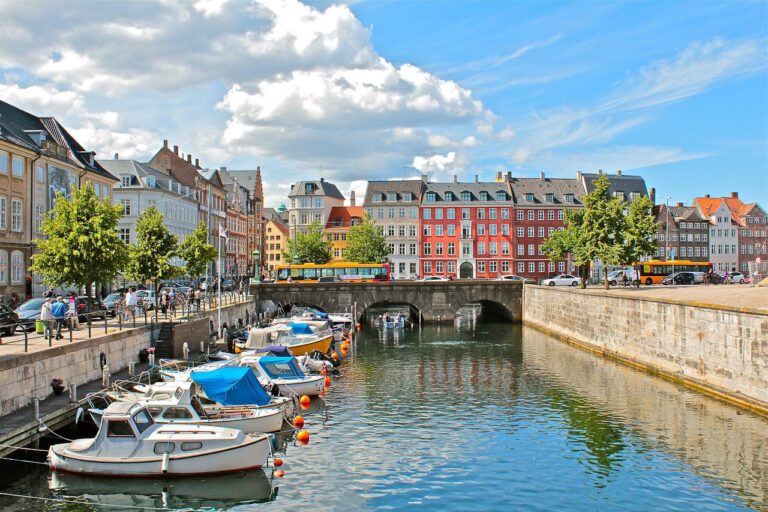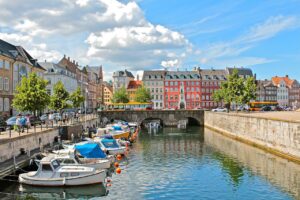 The capital of Denmark is renowned for its shopping opportunities. You will find quirky boutiques, small stores, and big brands offering everything you need.
The shopping districts are vibrant and exciting while the marketplace in the center of the city is home to numerous boutiques. Some of the best places to shop in Copenhagen are:
Stroget: This is a pedestrian-only shopping area that runs through the city until City Hall Square. Close to the Square, you will find fashion labels by young and emerging fashion designers. If you are looking for big labels and exclusive brands, walk toward Kongens Nytrov. As you stroll toward Norreport, you will find the indoor market called Torvehallerne.
Magasin du Nord: This is a seven-story shopping paradise. It has everything that you may require as a resident or visitor. You will find fashion, groceries, furnishings, books, kitchenware, beauty, home design, and toiletries. There is even a delicatessen here.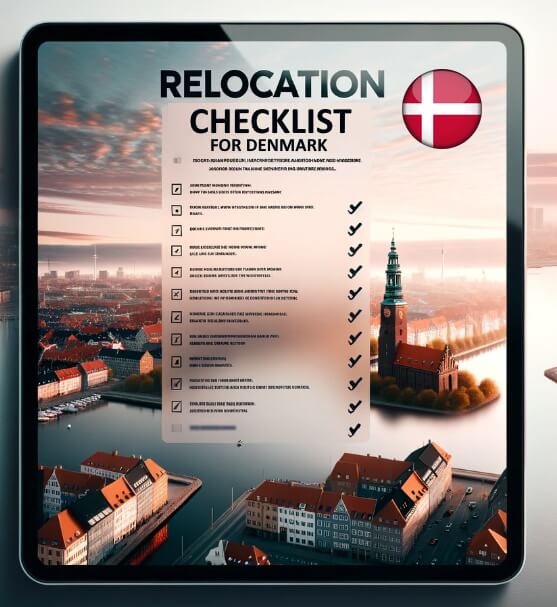 FREE Checklist for a Smooth Move to Denmark
Don't miss a step in your relocation journey. Subscribe and receive our detailed relocation checklist straight to your inbox
Aarhus
If you are not keen on shopping in the hustle and bustle of Copenhagen, you can drive down to Aarhus. It will be a change of scene and offer you access to a different type of shopping experience.
You can club your shopping with a few cultural activities and enjoy great food at the numerous restaurants dotting Aarhus. Some of the best shopping destinations in Aarhus are:
Bruun's Galleri: This is a shopping center that is extremely popular with the locals. It has 90 shops that offer a range of products.
Whether you are looking for international fashion or Danish fashion, you will get it here. After strolling through the center, you can take a break at one of the restaurants or cafés. As you step onto the street, just outside this shopping center, you will find rows of stores on both sides of the streets, where you can enjoy even more retail therapy.
Latin Quarter: This shopping area is located in the old part of the city. Not only will you be able to find fashion stores that cater to local and international brands, but you will also find secondhand clothes shops and stores selling vintage products.
The area receives high foot traffic and if you want to rest your tired feet, enter one of the many restaurants, bars, and cafés in the area. This is the perfect place to pick up souvenirs to take back for family and friends.
Side Streets: This shopping area is the right place for art lovers. Of course, fashion is never far away, but art rules this shopping zone in Aarhus.
It has numerous art galleries that are worth visiting, and you will be able to find something fantastic for your home or as a gift for family and friends. Many artisans, craftsmen, and designers have their stores in this area.
Odense
If you love shopping, you will enjoy strolling around Odense. The shopping zone in this city is home to many different kinds of shops, from home décor and craft shops to niche stores and gift shops.
Odense also has several shopping malls and stores that sell vintage items. You will not be bored browsing through stores in this beautiful city.
Bi-weekly Farmer's Market: This market is held at Black Friar Square, and it is the best place to buy farm produce, fresh fish, and smoked cheese. You can also get fresh veggies and fruits here. So, if you are staying in a rental, visit this market on Wednesday and Saturday to stock up your fridge and kitchen with fresh food.
Antik Damgaard: You cannot come to Odense and not check out antiques. The perfect place is Antik Damgaard. Located at Klaregarde, this store has many unique items you will not find anywhere else in Odense.
It has a fine collection of old weapons, jewelry, glass, silver, stone, and bronze items, as well as antique porcelain and ceramic ware, paintings, and more. You will also be able to find furniture here. You can spend hours browsing here, and it will be a delight every time you visit.
Other Ways to Shop in Denmark
Not everyone wants to head outdoors for shopping in Denmark. If you want to enjoy shopping from the comforts of your home, you can do that. The power of the internet enables you to find what you need online and you will not have to worry about commuting or contending with crowds.
Here are two online stores where you can shop online:
If you are looking for electronics, gadgets, hardware, and accessories, this is the perfect online store. Proshop sells personal care items, household products, toys, books, and garden equipment.
The store is online, so you can access it 24/7 and buy what you want. It has pickup points in Aarhus and Copenhagen. It is renowned for its stellar customer care and accepts various online payment options to make it convenient for consumers to choose a mode they prefer.
It also offers interest-free financing for 10 months, where you can loan amounts ranging from 2,000 DKK to 50,000 DKK.
Whether you are looking for a new TV, computer, laptop, mobile, personal care items, and household items, you can use Elginganten to shop from the comforts of your home.
The store offers attractive deals on specific products, and using them can help you get a significant discount.
It has stores across Denmark where you can go and pick up the items you have purchased. This online retailer has good customer service, and its user-friendly site makes shopping a fun experience.
The Bottom Line
Now you know everything about shopping in Denmark. Depending on your preference, you can shop online or offline.