Internet Denmark: If you are a foreigner in Denmark looking for the right internet connection, you will be happy to learn that there is no dearth of internet providers in Denmark. Connections in the country are not just fast and reliable but also cheap compared to the rest of the EU and other parts of the world.
In a hurry? Here is our top pick

Top pick for the best mobile internet

All offers for internet in Denmark come with a contract, and most people opt for the six-month contract. During the initial six months, a user cannot cancel the contract. So, that is why you need to do your research well and find the right internet package and provider.
Typically, in Denmark, you buy or rent the hardware, which includes a router, modem, and basic cables to connect to a single computer. Don't worry about the cost of buying or renting as most internet providers in Denmark have a cheap rate as they want you to continue patronizing them.
Table with internet Denmark providers:
Finding the Right Internet Provider in Denmark
Getting a regular internet connection is quite easy as there are ample service providers in Denmark. However, most providers only have information on their websites in Danish that does not cater to English-speaking customers. Thankfully, a couple of providers have an English page, and reading those pages will give you a fair idea of the kind of packages you can expect.
You can even take the help of a Danish acquaintance or friend to help you translate the page or visit provider shops to assist you in understanding the different packages and offers and the amount of bandwidth you are entitled to.
It is prudent to remember that most packages in Denmark do not have download limits unless you are downloading tons of GB each month. So, the speed will be quite fast, and you will not have to worry about buffering while watching Netflix or online media.
Also, remember to check out our loan in Denmark comparison
You will need a Danish identity number and a photo ID to get an internet connection in Denmark. You can use your passport as your ID and will have to apply for the CPR number on arrival.
Students are usually assisted by their colleagues to get their ID number, while foreign workers can seek help from their company or do it independently.
Internet providers in Denmark need at least a seven-day notice to give you the connectivity. You would have to pay the bill monthly or quarterly through direct debit using your Danish bank account, at the post office, or through a bank. If you are using a post office or bank, it will incur an additional fee of DKK10 to DKK15.
The Best Internet Service Providers in Denmark
While you will have several options for internet in Denmark, here are the top three providers you can check out depending on your needs.
#1. Kviknet.dk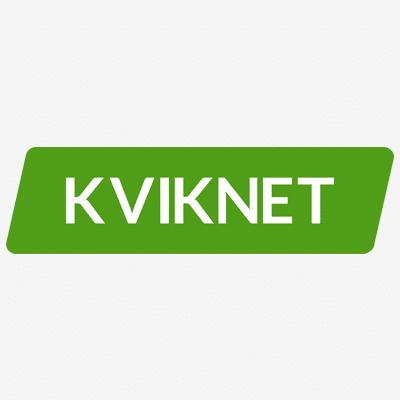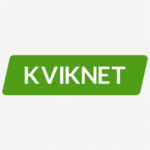 Kviknet is one of those few internet providers in Denmark with an English website for ex-pats.
So, you can check out the offers on the site. It allows users to enjoy unlimited traffic, and you do not even need an active landline subscription to get broadband connectivity to your home.
The company uses TDC's DSL network, enabling it to ensure speed. Of course, it all depends on the quality of the phone line. The broadband speed may not be what you expect if the quality is poor.
Still, Kviknet quickly points out that the deviation in speed will be a maximum of 20% but cannot offer the same guarantee for wireless connectivity.
#2. Fastspeed.dk


Fastspeed is a new entrant to telecom services; it was founded in late 2018 but has already carved a niche. This telecom provider works to offer customers the best broadband solutions using fiber and coax. The internet connectivity is stable, and the customer service is prompt, responsive, and professional.
The company offers attractive pricing and lightning-fast connectivity. There is no worry about bandwidth, as there are no speed restrictions. It has just one product, so you can be certain of enjoying maximum speeds at a low cost.
#3 3.dk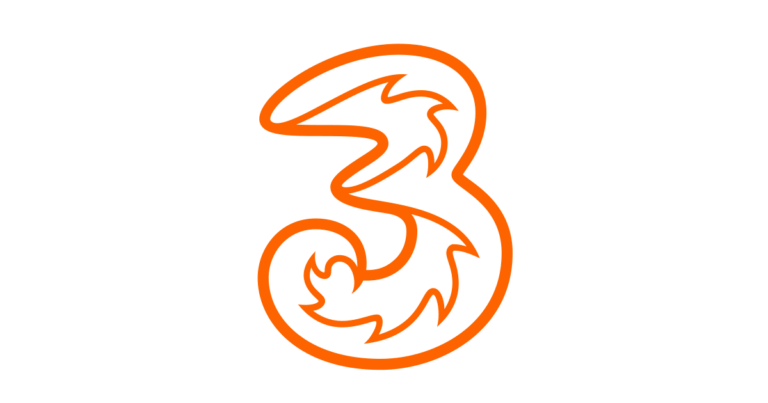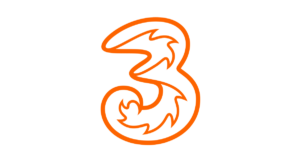 While 3.dk is renowned for its mobile connectivity, it also provides home internet connections. It uses a smart Wi-Fi router with a SIM card. Just plug in and log on to Wi-Fi, and you will be online. It offers hassle-free internet connectivity that does not require tedious installation or setup.

The subscription includes 1 TB of full-speed upload and download, and once you exhaust this data, the speed reduces to 2 Mbit without incurring additional charges for the remainder of the month.
The company also offers an outdoor antenna to bring internet to your home. It, too is quite affordable and ensures your entire home enjoys Wi-Fi connectivity without any latency or obstruction.
FAQ about Internet Denmark:
What is the best internet provider in Denmark?
It all depends on your requirements and budget. You can in this article see the pros and cons of 3 of the best providers in DK.
Can I apply for the internet without an ID?
No, you will need to show an ID. Here you can use your passport as your ID.
What are the prices for the internet in Denmark?
Our top pick has prices that start from DKK 249 / month for a 1000 Mbit connection. You can check out this offer and read more about it here.
The Final Words
Now you know everything about the internet in Denmark and the top internet providers in the country. Research each provider and select one best suits your budget and requirements.