How to Get American Netflix in Denmark guide: Netflix has transformed how people view video content. In merely a decade, Netflix has made renting DVDs into a dinosaur as now people can enjoy videos on demand when they want.
The downside of Netflix is that it does not provide the same content in each region. This can be a major turn-off if you are used to watching American Netflix, which is unavailable in Denmark due to compliance.
The Best VPN to Watch American Netflix In Denmark:
Unblocks Netflix, Prime Video, BBC iPlayer, Disney Plus
Get the leading VPN service
30-day money-back guarantee
While Netflix in Denmark is good, American Netflix is better. It has a bigger library of content you cannot access due to restrictions imposed by broadcast authorities, ISPs, and even content producers. Thankfully, there is a way you can get American Netflix in Denmark.
The key to this is to change your location. While you cannot do this change physically, it is possible to do it virtually. Once you change your virtual location to the US, you can watch American Netflix without restrictions.
Getting American Netflix in Denmark
You may already have a Netflix account in Denmark, but it will not allow you to see American Netflix. You can only accomplish this by getting a virtual private network (VPN).
A virtual private network is a technology that helps encrypt internet connections when a device connects to the network. Hence, any traffic over the VPN remains private as it cannot be ascertained from where the traffic has originated.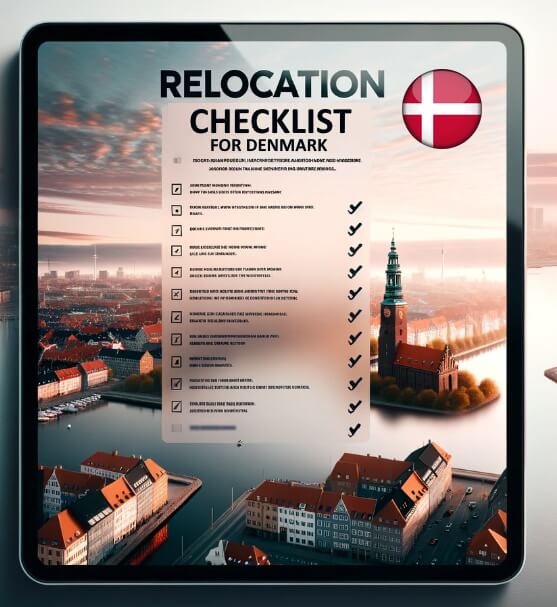 FREE Checklist for a Smooth Move to Denmark
Don't miss a step in your relocation journey. Subscribe and receive our detailed relocation checklist straight to your inbox
VPN allows you to connect your computer, laptop, tablet, and smartphone to the internet without revealing your location. That is where the trick lies in helping you get American Netflix in Denmark. With the help of a VPN, you bypass any geo-restrictions due to your location, and no one will be able to find out that you did that.
Remember, distributors have the authority to impose which country sees what. Since most distributors are based in the US, it goes without saying that viewers get the best content in America.
To unlock American Netflix in Denmark, follow the following steps:
Step 1: Research VPNs that work with Netflix
Step 2: Sign up with a VPN provider that offers the best package
Step 3: Download the VPN application and install it on your preferred device
Step 4: Launch the application and then log in using your account details
Step 5: Connect the American server of the VPN provider
Step 6: Get onto the Netflix site and watch American programs, movies, and more
Finding the Right VPN Provider in Denmark for American Netflix
With so many different VPN providers, choosing one that is right for you can be overwhelming. Thankfully, you do not have to worry, as there are providers who are considered the best for American Netflix.
These providers are as follows:
ExpressVPN:
ExpressVPN offers a 30-day money-back guarantee and allows members to change their location multiple times without hassle. It allocates American IP addresses to users, making Netflix believe you are based in the US. As a result, you can view Netflix USA without a glitch or problem. It ensures users enjoy unlimited bandwidth and get access to 24/7 support, which is necessary when you opt for a VPN service.
The service provider offers three different plans, and you can select the one you like the best. The annual plan offers value for money and is one of the most popular. You will require a valid email ID to create your account with a password.
After that, keep the password safe as you need it to log in.
ExpressVPN also offers smart DNS systems that enable you to connect to the encrypted network, even from devices, like Xbox One, PlayStation, and Apple TV, that are not designed to support virtual private networks.
NordVPN:
It is considered one of the best VPN providers in Denmark. It offers three plans – monthly, annual, and for three years. The longer the duration of the plan, the more affordable the service. What is nice about NordVPN is that it automatically connects when your device has access to Wi-Fi connectivity.
NordVPN offers a 30-day money-back guarantee, so you can test it before you finalize the plan. It offers great speeds and ensures there is no latency in streaming the video content. It supports all major platforms, including Windows, iOS, and Android. It also supports Linux and other rare platforms, like Raspberry Pi.
The VPN provider offers support 24/7, and it is prompt and professional. So, if you run into issues, the support will always come to your rescue to resolve the issue quickly and efficiently.
The Bottom Line
Now you know the secret to getting American Netflix in Denmark. Choose either ExpressVPN or NordVPN, and you will have no problem viewing the latest movies and TV programs that viewers in the US can watch.
You might also be interested in the following: