Sugar dating has become very common nowadays, and society is beginning to accept such relationships without judging them. However, for many people, the term sugar dating can be mysterious and unfamiliar, especially regarding sugar dating in Denmark.
What is Sugar Dating?
Sugar dating is a form of dating that occurs between an older man and a younger girl or boy. The older gentleman is known as a sugar daddy, while his partner is a sugar baby. A sugar daddy is usually a wealthy and generous man, who lavishly bestows monetary and material gifts on the sugar baby.
In a typical scenario, a sugar daddy is invariably is a wealthy businessman who does not have time for conventional dating or is seeking some thrill in his life. A sugar baby is often a gorgeous-looking woman who enjoys finer things in life but cannot afford them.
So, when a sugar daddy and sugar baby start dating, it is known as sugar dating, where the couple establishes a financial agreement and what the sugar daddy expects from the relationship. It has been observed that a large number of sugar babies are college and university students who want their "daddies" to fund their education and luxurious lifestyles.
Is a Sugar Baby an Escort?
Since many sugar babies end up in a sexual relationship with their sugar daddies, people assume they are being paid for sexual services. Hence, sugar babes are often mistaken as escorts. However, they are not.
Escorts are hired for a few hours or for the night, but a sugar baby has an arrangement with her daddy where they agree to the number of times the couple meets in a month. While it is an unconventional relationship, it is an arrangement and agreement that both parties adhere to, making it very different from the kind of service an escort renders.
Is Sugar Dating Safe?
You must find reputable and safe sugar dating sites like RichMeetBeautiful. The site should vet the profiles of all members so that you have peace of mind when you connect with them.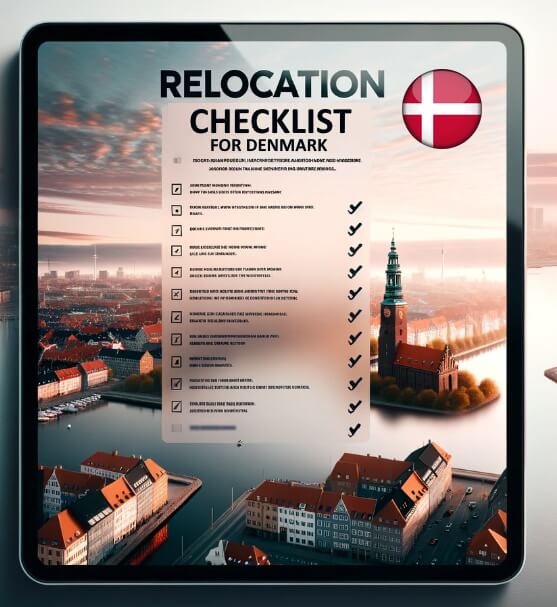 FREE Checklist for a Smooth Move to Denmark
Don't miss a step in your relocation journey. Subscribe and receive our detailed relocation checklist straight to your inbox
It is advisable to meet first in a public place rather than heading to the person's hotel room or home. Here, just like a regular date, you can hold a normal conversation to ascertain whether the sugar daddy or sugar baby fulfills your expectations and requirements. It is essential to remember that you may end up with many first dates before you can find the sugar daddy or sugar baby of your dreams.
There is no risk as long as you use common sense and meet in a public place until you are confident enough to confirm the arrangement. Make sure you clear your expectations during the date so there is no scope for misunderstanding and ambiguities.
Be Straightforward
Most gentlemen who opt for sugar dating are successful businessmen. They value efficiency and do not want to waste time as it is money. Hence, if you are a sugar baby or sugar daddy, for that matter, it is best to be straightforward about your expectations and needs. Make sure you ask a lot of questions so that you can clear doubts and ensure you are on the same page.
Some of the things that you should clarify are the number of times you would like to meet the person and what the person expects from these meetings. A sugar baby will want an allowance, rent payment, credit card payment, vacations, mentorship, gifts, and even shopping sprees.
Any agreement you agree to should mutually benefit you and the other person. It is essential to be as specific as possible about the place of each meeting, how many hours you want to spend with the person when the person will receive payments and gifts, what will a typical date be like, how long you intend the relationship to continue, whether you would like to be seen with the person in public and what constitutes a deal-breaker. Once you have the specifics in place and both agree to it, it is easy to forge forward with the relationship.
Sugar Dating sites in Denmark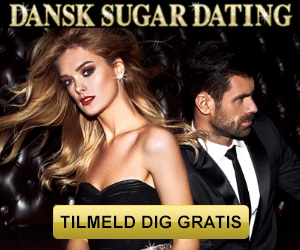 If you are a rich businessman relocating to Denmark or you want to date a younger, beautiful woman in Denmark, then you are in the right place. Sugar dating in Denmark is more popular than you think and many older men and younger women have a mutually beneficial relationship. Of course, discretion is part of this relationship and it should be both ways.
In Denmark, you can check RichMeetBeautiful. It is an elite match-making site that offers a platform for high-earning individuals to meet attractive singles. The site is quite popular in Scandinavia and is highly reputable.
At RichMeetBeautiful, you can create a profile for free or opt for a paid profile. It has stringent privacy rules and ensures every member's data and privacy are safe and never shared with a third party.
The site verifies members to ensure they are genuine millionaires who enjoy living luxurious lifestyles. Hence, it is the perfect dating site for wealthy people who are looking for attractive and sensual singles.
The site makes use of an algorithm to match members based on their initial answers and as a result, the chances are high that you will meet your ideal match at RichMeetBeautiful. It has a high number of female members, making it easy for you to find your dream sugar baby with relative ease.
RichMeetBeautiful also boasts stellar customer support and you can provide feedback or get dating advice. The customer service team is responsive and professional, and it is always willing to offer suggestions and provide answers to your questions.
In Conclusion
If you are looking for thrills and spills and do not have time for conventional dating, sugar dating in Denmark could be just what you need. It helps wealthy gentlemen get in touch with young and attractive ladies for short-term or long-term relationships.