Digital Edition:
Standard Edition:
Given the high price of PS5 in Denmark, one would not think this gaming console would run out in brick-and-mortar and online stores. Well, that is exactly what happened in Denmark.
PS5 was such a success that offline and online stores found that their stocks disappeared before they could replenish them. Over the months, people have had several opportunities to buy PS5, but now you will be hard-pressed to find PS5 in Denmark.
You can blame it on the pandemic, as many countries where the console is manufactured were under extended lockdown.
With Christmas fast approaching, parents and gaming aficionados want to know the PS5 stock status in Denmark. The good news is that most eCommerce stores have promised to restock so that before the festive season begins, there will be adequate PS5 gaming consoles for people to buy.
However, even then, you should not take it lightly as this gaming console is extremely popular in the new normal when people focus on social distancing.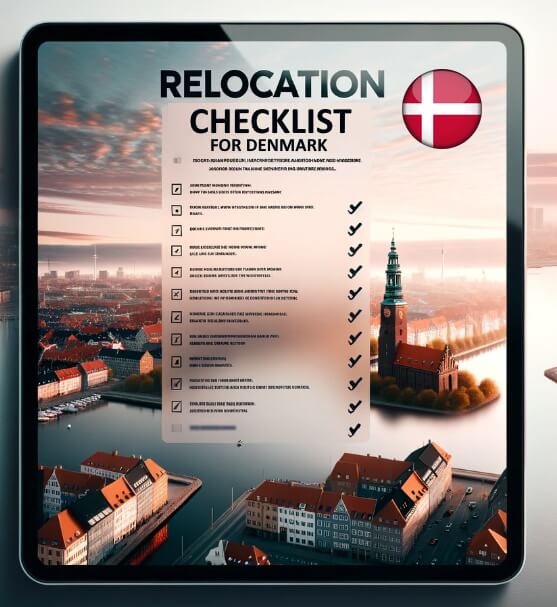 FREE Checklist for a Smooth Move to Denmark
Don't miss a step in your relocation journey. Subscribe and receive our detailed relocation checklist straight to your inbox
Finding PS5 Stock in Denmark
When PS5 was released in 2020 in Denmark, many electronic eCommerce stores allowed gamers to pre-order in Denmark. These are the same stores that have assured the gaming community in Denmark that they will restock and ensure they can get access to their favorite console.
Related article: How to preorder PS5 in Denmark
Here are some of the stores where you should be able to find PS5 consoles if you are quick:
Proshop.dk
Proshop is a leading eCommerce store in Denmark for electronics and gadgets. You will find that out of all the online stores, this is, perhaps, the best place to purchase PS5. However, it is advisable to get in touch with their customer care to find out about the PS5 stock status in their store. That will allow you to decide whether you should wait until the store restocks or should you ask them if you can pre-order the gaming console.
Coolshop.dk
This is perhaps one of the best online sites to order PS5. It not only provides you with a gaming console, but you will also be able to get the latest tech news and information. The best part is that the store offers free delivery, so you never have to pay for shipping.
Also, each time you make a purchase, you will be awarded reward points that you can collect to use in the future. Once again, it is best to get in touch with the store to find out when they will replenish their stock of PS5 so that you can immediately spring into action.
L'easy.dk
This is an online electronic store that caters to customers across Denmark. You can buy and rent electronics from this store, making it unique. Considering the high price of the PS5, this could be the best choice for gaming enthusiasts.
Make sure you find out the PS5 stock status in Denmark before contacting L'easy. You can divide the cost of the console into 12 equal and interest-free installments. That will enable you to buy the PS5 without feeling the pinch, and you will be able to enjoy a fun-filled experience.
Dustinhome.dk
This online store is renowned for its consistent and reliable pricing. However, there is not much leeway when it comes to PS5 pricing. But, it is another good eCommerce store to start your hunt for PS5. Make sure you get in touch with the store to find out when they intend to restock the gaming console, and you can plan your online shopping expedition based on this information.
In Conclusion
Before hunting for PS5, it is best to get in touch with the stores mentioned above to find out more about PS5 stock status in Denmark. Most of these stores will restock the console as it is a huge hit, and they will not want to lose valuable customers. Keep your eyes and ears open, and you can fulfill your dream of owning the latest PlayStation gaming console.