Whether you are in the pink of health or you suffer from a chronic condition, at some point, you will need to visit a pharmacy in Denmark. You should be aware of the option to know which pharmacy to visit and buy the medication you need.
Buying Medicines Online in Denmark
While you can find a pharmacy in Copenhagen quite easily, you may not have the time or inclination to stand in a queue and await your turn. The good news is that you can now buy prescription, OTC, and wellness products online, regardless of where you are in Denmark.
Some of the most popular online pharmacy in Denmark are as follows:

Shytobuy.dk is a company specializing in assisting Danes with handling embarrassing and taboo ailments. Since 2005, they have offered natural supplements and products that can aid with everything from erectile dysfunction, hair loss, decreased libido to symptoms of menopause.
With a strong focus on high-quality natural ingredients, Shytobuy.dk operates with the mantra that nature's own resources can be the solution to many personal problems.
Their product range is continually developed based on customer feedback, and they strive to provide the best products to handle the ailments that people often do not openly discuss.
Med24.dk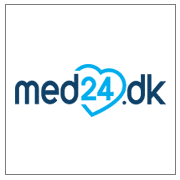 Med24.dk has been around since 2005. It calls itself a health store and offers a wide range of products that help people lead healthy lives.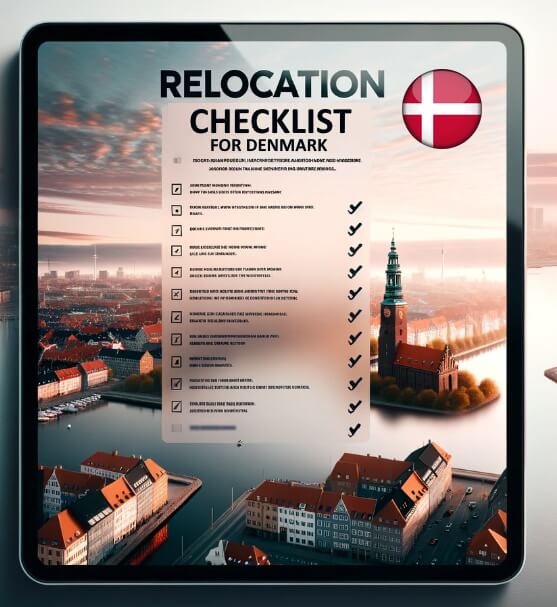 FREE Checklist for a Smooth Move to Denmark
Don't miss a step in your relocation journey. Subscribe and receive our detailed relocation checklist straight to your inbox
This online health store has its office in Lokken, North Jutland, and handles logistics and warehousing needs. As a result, when you purchase a product from Med24.dk, you will receive it within 24 hours, making it a popular choice among people.
The brand also has qualified pharmaconomists, dieticians, cosmetologists, and materialists, who are more than willing to advise and assist you. They are always available to answer queries about the products sold by Med24.
The store is open 24/7, and deliveries are made every day, even on weekends and public holidays. So, you can easily get what you want without hassle.
While Med24 is not a genuine online pharmacy, it boasts over 18,000 products. These include supplements, pharmacy products, health food, and more. Since the company has lower overheads than brick-and-mortar stores, its prices are competitive.
Today, Med24 not only operates in Denmark but also serves customers located in Norway and Sweden. It has more than 130 employees and ensures superior customer service and advisory services. The company is known to sell original and genuine products, and if you create an account with them, you will receive regular bonuses. The company also focuses on sustainable deliveries, setting it apart from similar health stores in Denmark.
Apopro.dk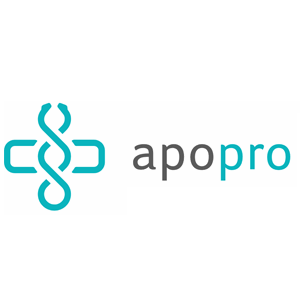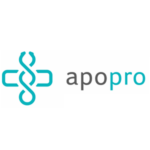 If you are looking for an online pharmacy in Denmark, Apopro is the right choice. It was developed by Apoteka and started in 2017. In just a few years, it has become the fastest-growing pharmacy in the country. Like a regular pharmacy, Apopro offers a platform for customers to buy their medicines (prescription and OTC), get advice from qualified professionals, and support them as and when required.
Apopro uses artificial intelligence to improve its pharmacy services. Pharmacists, as a result, can provide customers with need-specific and relevant advice. Customers, too, can use their data and the services offered by the online pharmacy to manage their medication efficiently. That makes this online pharmacy unique and different.
Customers can use video calls, chats, emails, and phone calls to talk to pharmacists and pharmaconomists about their prescription and OTC medications.
The platform has integrated the Danish Health Authorities database; hence, it has its customers' historical and current digital prescriptions.
It has even integrated the health insurance details of the citizens, and as a result, the online platform automatically calculates and charges you the reimbursed prices for your purchase. You can use your NEMID to access your prescriptions, buy prescription medication, and check all the reimbursement data.
Apopro offers free shipping for purchases over DKK 249, and as long as you make your purchase before 12.30 pm on a weekday, you can expect day-to-day delivery. Using the services this platform provides, you can avoid a trip to a pharmacy in Denmark, which is why it is a popular platform.
---
Pharmacies in the country have the sole right to sell prescription medication to people. They can also sell OTC medicines and drugs, and it may be a surprise to learn that some OTC medications can be sold just by pharmacies. Besides selling medication and drugs, pharmacies in Denmark can advise customers on how to use the medication.
A pharmacy in Denmark is owned and operated by private individuals, and they can do this only if they receive a license from the Danish Medicines Agency. The overall responsibility to govern pharmacies in the country lies with the Agency.
Denmark has 227 pharmacies, and another two are online pharmacies. There are around 350 OTC establishments and nearly 400 facilities for medicine deliveries. These are associated with pharmacies and do not function independently. Hence, if you are looking for a pharmacy in Copenhagen, it will not be difficult to find one that sells prescription and OTC medications.
It is also prudent to note that if a pharmacy collaborates with pharmaceutical companies in Denmark, it has to inform the relevant authorities. The same holds true for pharmacies, pharmacists, and pharmaconomists who accept financial support to attend activities within Denmark or overseas.
Responsibility of a Pharmacy in Denmark
In Denmark, pharmacy staff must be qualified pharmacists and pharmacologists. These pharmacies can not only sell medicines but also help people understand the medicines, clarify their doubts about how they buy, how they can get reimbursement for medicines they purchase, and how to use them.
In Denmark, pharmacies commonly talk to people with chronic diseases about how to take their medicines. If a customer requests, pharmacies are more than happy to divide the medicines into doses so that people can take their required doses easily.
The Bottom Line
Now you know about pharmacies in Denmark and how they function. If you want to avoid going to a traditional brick-and-mortar pharmacy, opt for these online platforms.
Related article: Pension in Denmark & CBD In Denmark
While finding a pharmacy in Denmark is not that difficult, it can be time-consuming to visit one. Using an online platform saves you time and money, and you never have to worry about the quality of products or services.