When you think of Danish men, you will visualize tall, blonde, handsome, and deep blue eyes. Dating men from Denmark could be an interesting experience, but you want to ensure that you spend a little time researching before you begin your dating journey.
Dating Danish men can be quite different from what you are used to. You will find that men in Denmark are generally attentive, supportive as well as forthcoming. However, they also tend to be emotional, reserved, and sensitive. So, if you are dating a Danish man for the first time, it can be a little confusing. However, once you get a sense of Danish culture, your confidence will increase, and you will be able to date men in Denmark without a problem.
What are Men in Denmark Like?
In Denmark, people value regular exercise and couple that with a healthy diet. So, most Danish men are well-built, tall, and quite good-looking. You will find that men in Denmark have strong moral ethics. They follow a social and moral code and adhere to it regardless of what others think.
Most Danish men are quite independent and not averse to doing their chores at home. It is common to see men in Denmark clean their homes, make their beds, and have time for their family and friends.
In Denmark, people tend to have highly organized social circles. It is common for men (and women) to have multiple social circles for different activities. For instance, if a Danish man likes soccer, he will have friends who also like soccer.
In addition, the man will have different groups for other social activities, such as online gaming, university friends, work friends, family friends, book reading friends, and so on. None of these circles tend to overlap, and a Danish man is quite content with that.
Family plays an important role in Denmark, and family events are a must-visit. Most Danish men enjoy spending their holidays with family to catch up on the latest news and gossip. Furthermore, these men love to travel and explore new places.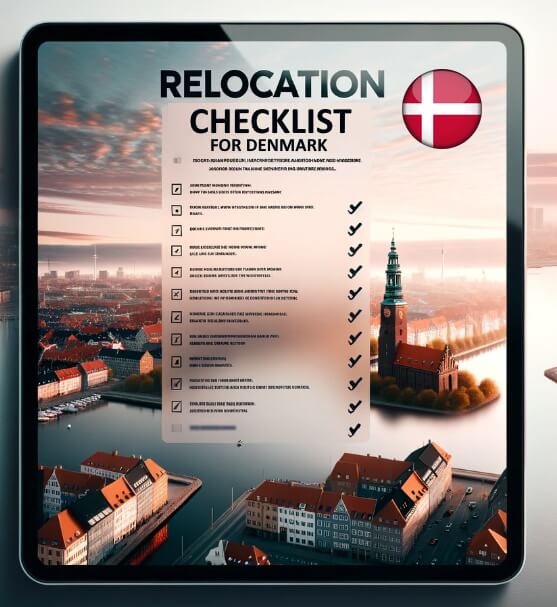 FREE Checklist for a Smooth Move to Denmark
Don't miss a step in your relocation journey. Subscribe and receive our detailed relocation checklist straight to your inbox
What's It Like to Date Men in Denmark?
You will find that Danes are quite sexually liberated, and society does not look down on them. So, if you end up dating a Danish man, you can spend your time in the bedroom, or you could be out partying with him all night long.
Unlike the concept of dates in the US, in Denmark, meeting or just spending time together is considered dating. Going to a concert or having a beer in the park with him will be categorized as a date.
Most Danish men will not jump into a relationship right away. They like to take their time to get to know the person; once they do, they will stay committed to you no matter what happens. You will be impressed with the small details when you date men from Denmark. They will remember minute things about you, they will help to clean your home even if you are not living together, and they will make you feel safe. What more could you ask for in a relationship?
Where Can You Meet Men in Denmark?
Whether you are living in Denmark or intend to relocate to this beautiful country, there are a few places where you can meet Danish men online, and then as you get to know them better, you can move your relationship from the online realm to the real world.
Dating.dk
Dating.DK is one of the best dating sites, thanks to its huge database of profiles. This dating site has been around for over 20 years, and as a result, it is trusted. You can create a free profile, but if you want to use the different features of the site, a paid profile is the best way forward. On the platform, you can view profiles and see photos. You will find that this platform has people from all walks of life. You will find English-speaking singles here. Hence, it will be easy for you to find someone you can relate to. This should be your preferred dating site if you want to date men in Denmark.
Single.dk
Single.dk is another popular dating site in Denmark with a vast selection of profiles. The site enables you to create a profile within no time; once you do that, you can browse through profiles of Danish men. If you do not know Danish, you will still be able to find English-speaking Danish men. So, that is a great way to get to know a handsome Viking. You can use the site for free or opt for a paid membership.
Senior.dk
If you are older or enjoy being with more mature men, then you will love Senior.dk. This dating platform has a huge online community of older men and women. It has been around for quite some time, and you will be able to find senior and older adults from different social classes. Considering the broad audience that this dating site has, you will be able to find someone you can relate to.
Related: Best dating sites in Denmark
In Conclusion
When you date men in Denmark, it is prudent to remember that independence and autonomy are very important in Danish culture. So, it would be best if you enjoyed your freedom and independence while dating Danish men. At some point, the two worlds will mesh, but simultaneously, you will still lead independent lives.
If you can understand this concept of dating men in Denmark, you will not have a problem taking your relationship to the next level.