Learning Danish can be a breeze even if you don't have the time or money to take in-person classes. There are over 5.5 million speakers worldwide, and you can become one of them with some time and patience.
Perhaps work is taking you to Denmark, or you plan to leave your native country and make a beautiful home there someday. Maybe you're just a Danish culture fan and want to immerse yourself in the language fully. No matter the reason, plenty of apps can help you learn to speak, read, and write Danish easily.
We've provided five different apps to learn Danish that is suitable for all learning styles and budgets. Whatever you're looking for in a Danish language app, there's sure to be something out there that will click with you.
Key Takeaways
You can choose from several apps to learn Danish in 2023. Each of these apps provides different learning methods to suit various preferences.
Our top picks for apps to learn Danish in 2023 are Babbel, Duolingo, Memrise, Italki, and Ling App.
Using these apps to learn Danish is a smart choice for beginners. You can learn the basics of this language and improve your skills over time.
Overall, Danish is a fairly easy language for English speakers to learn.
Why You Should Use an App To Learn Danish
Apps are one of the easiest ways to learn a new language in 2023. These days, many people don't have the time or means to take Danish classes the traditional way. But when you have a Danish app on your phone, you can improve your language skills on the go, on work breaks, or even from the comfort of your home.
Related: HOW TO LIVE IN DENMARK WITHOUT SPEAKING DANISH
Language apps are often more budget-friendly, too. Some traditional Danish courses can cost hundreds of dollars. However, the apps we've featured are significantly more budget-friendly. Some of them are completely free if you don't mind ads.
The Best Apps To Learn Danish in 2023
Here's our list of the top five best apps to learn Danish in 2023. Each app has pros and cons, so consider what you're looking for in a language app to help determine which one is best for you.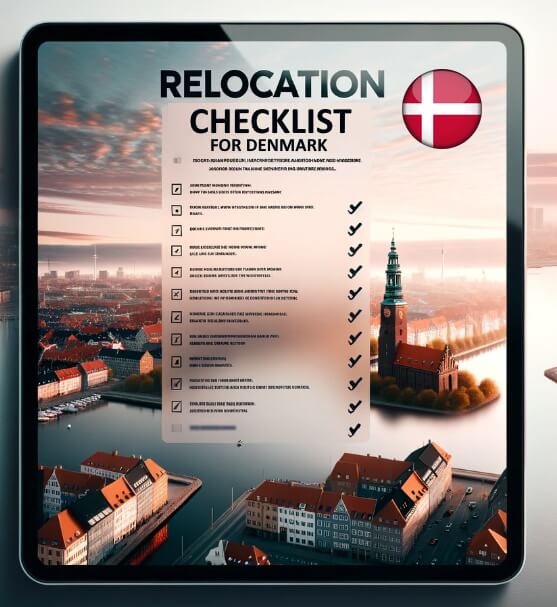 FREE Checklist for a Smooth Move to Denmark
Don't miss a step in your relocation journey. Subscribe and receive our detailed relocation checklist straight to your inbox
1. Babbel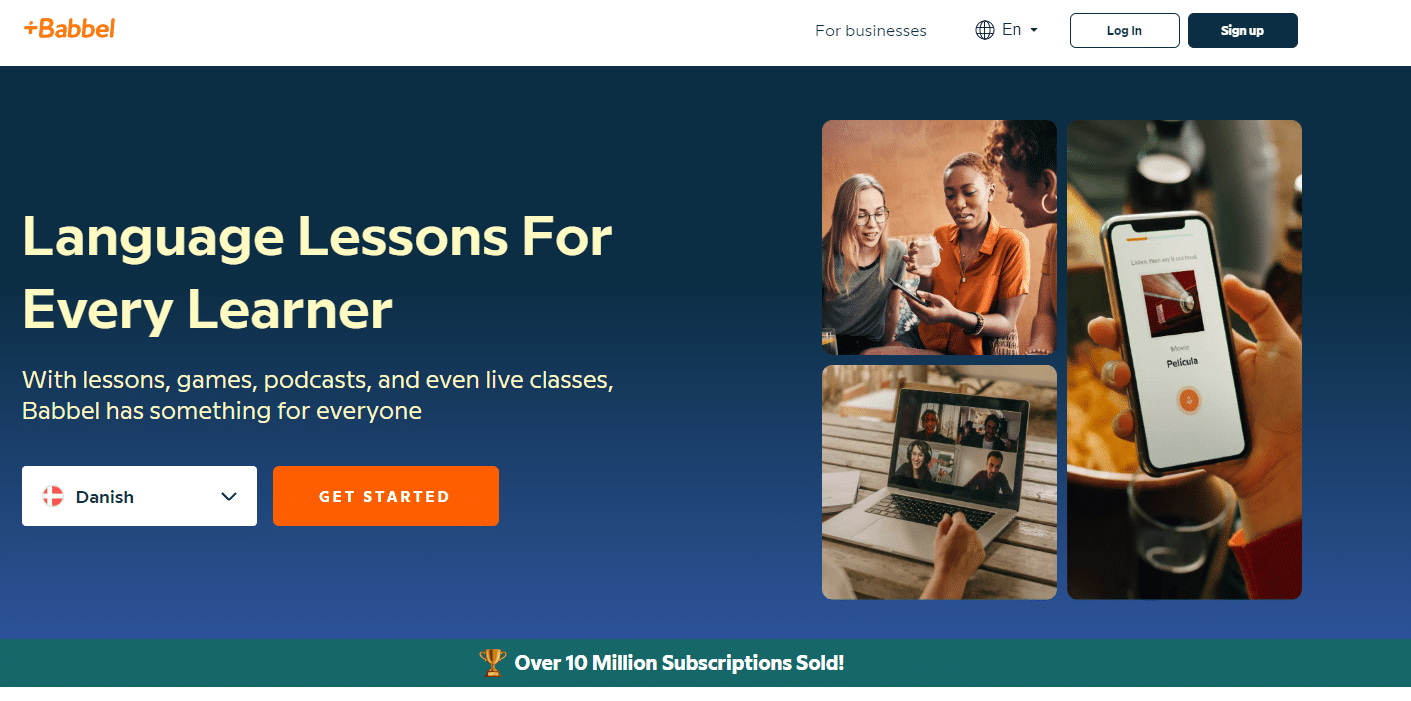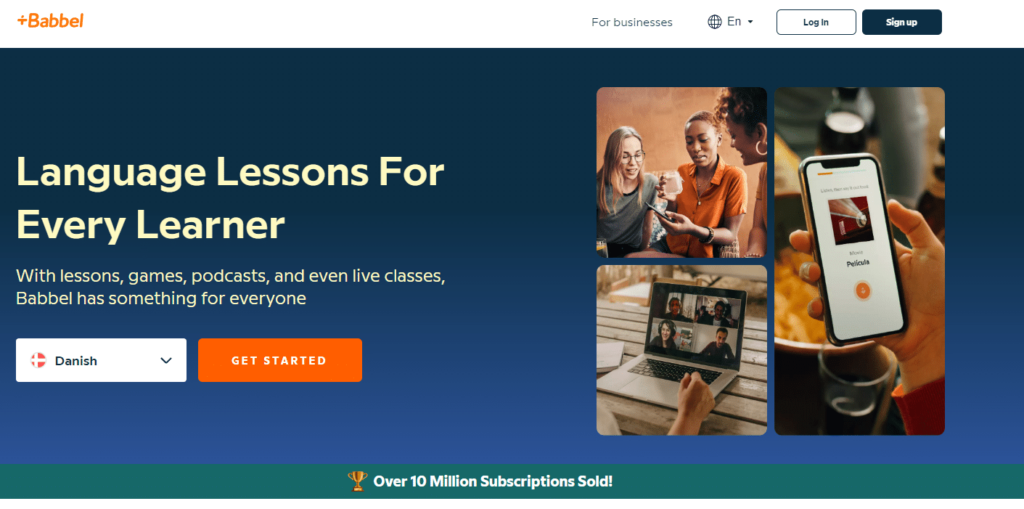 With over 10 million subscribers, Babbel is one of the most popular apps for learning Danish. You can use their app to learn Danish vocabulary, practice with tutors, and even learn about Danish culture.
Babbel offers more than Danish lessons, too. You can play educational games, watch videos, and even listen to podcasts to help expand your vocabulary and comprehension.
A year-long subscription to Babbel will cost $7.45 a month. Their lifetime subscription is a great deal, too—you'll have permanent access to all of their languages for a single payment of $249.
2. Duolingo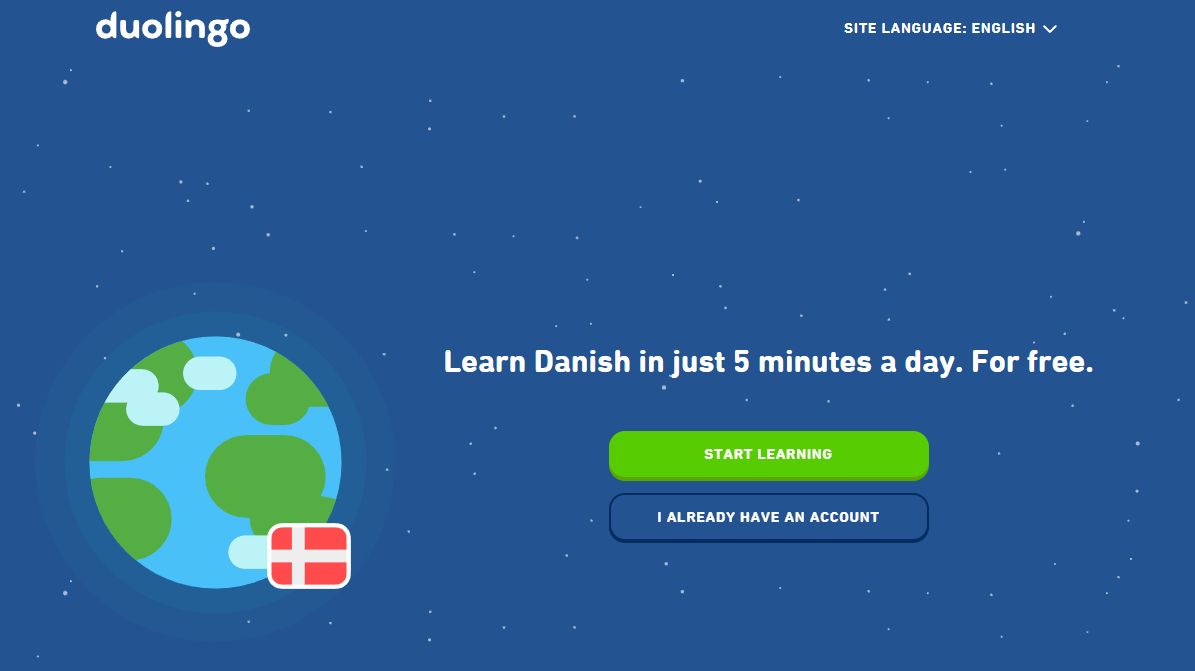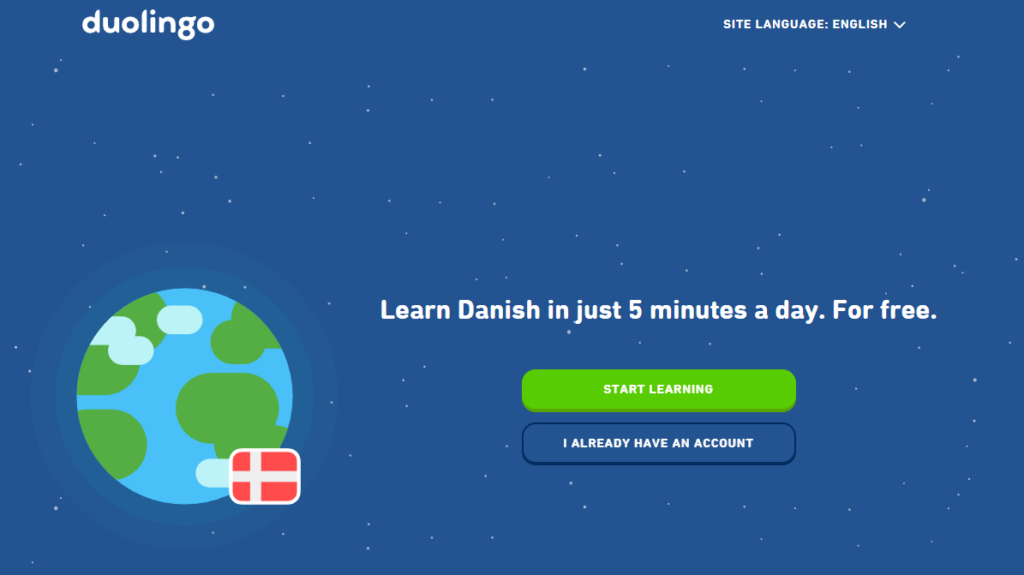 Pretty much everyone has heard of Duolingo. However, this language app is popular for a reason. It has quick, easy lessons and weekly goals to help you stay on track.
Duolingo is great for people of all skill levels, so even if you know the basics of Danish, this app can help you build on what you already know.
Duolingo is a free app with ads. But if you find the ads distracting, you can get Super Duolingo for $6.99 a month.
3. Memrise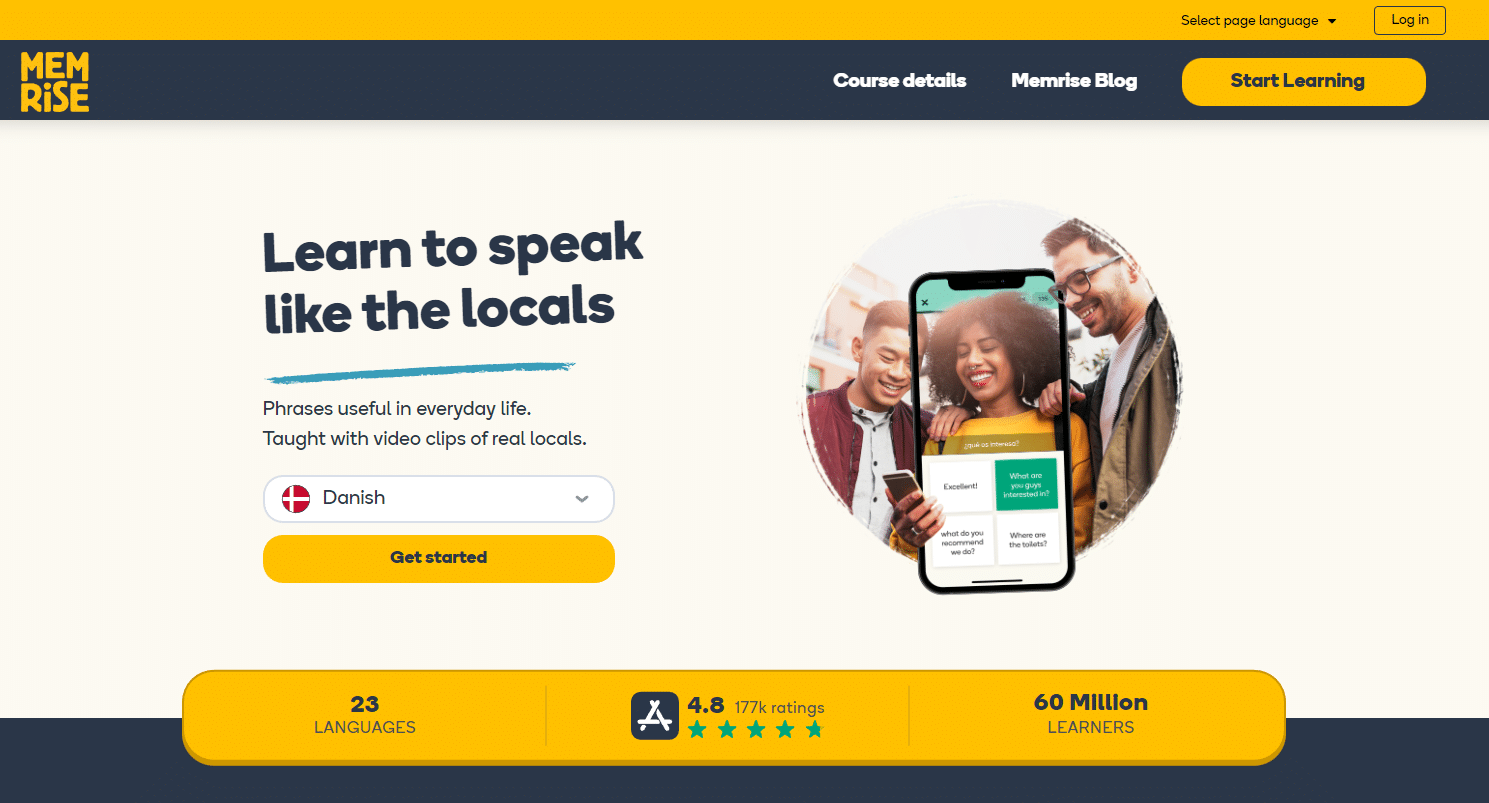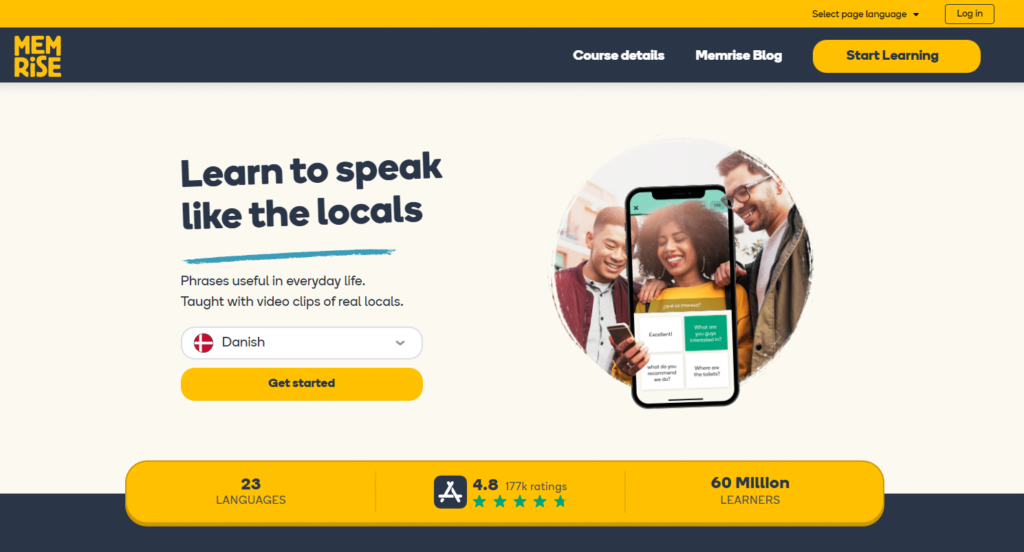 Memrise is one of the best apps for learning Danish. This service offers helpful features like quizzes, videos, and memory techniques to help your knowledge stick.
One benefit of this app is that you can use it even when you don't have access to Wi-Fi or data. It's a reliable way to practice your language skills while away from home.
You can enjoy most of Memrise's features at no cost. However, if you want access to this app's educational features, you'll need the Pro Plan, which costs $8 a month.
4. Italki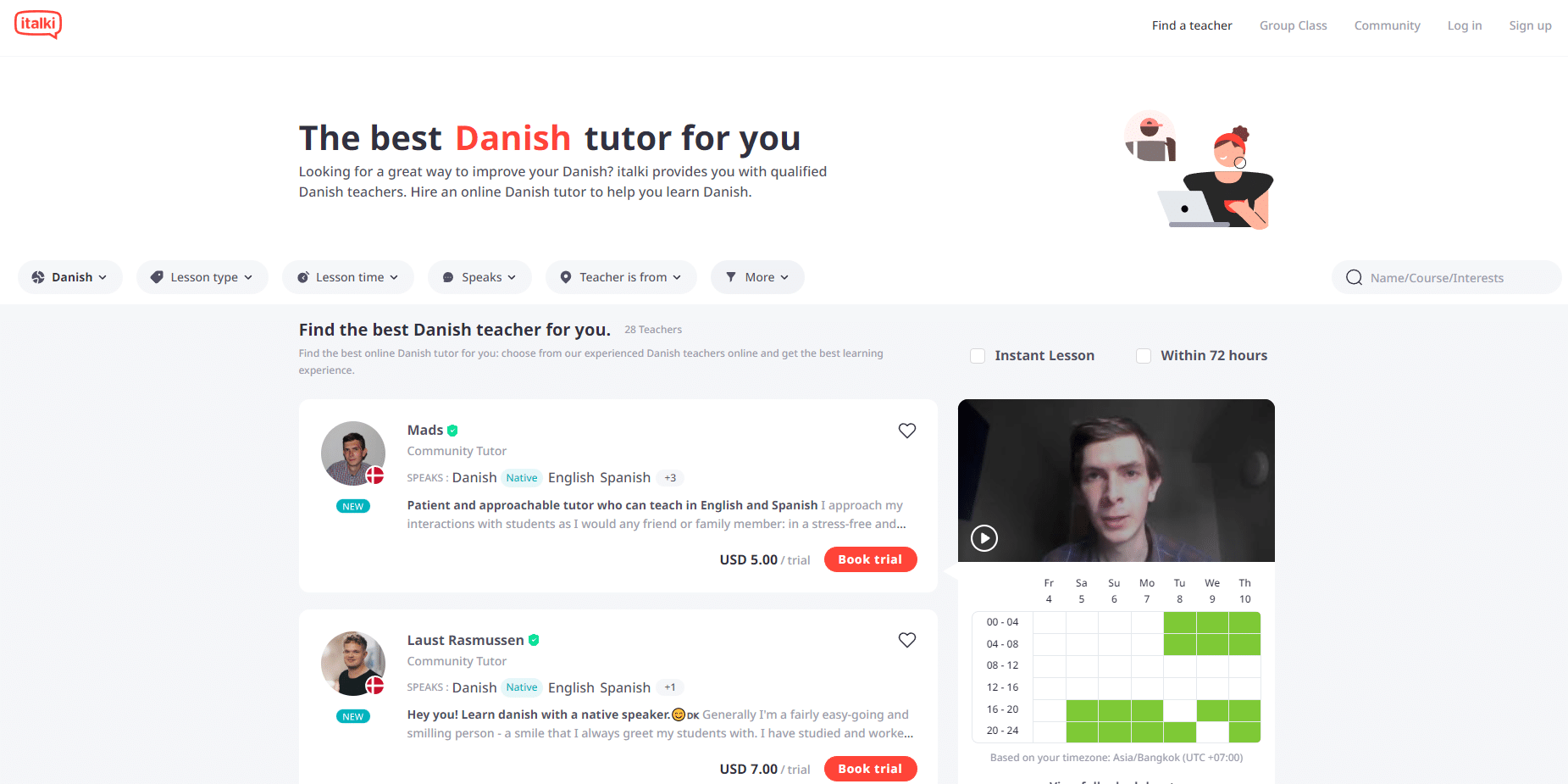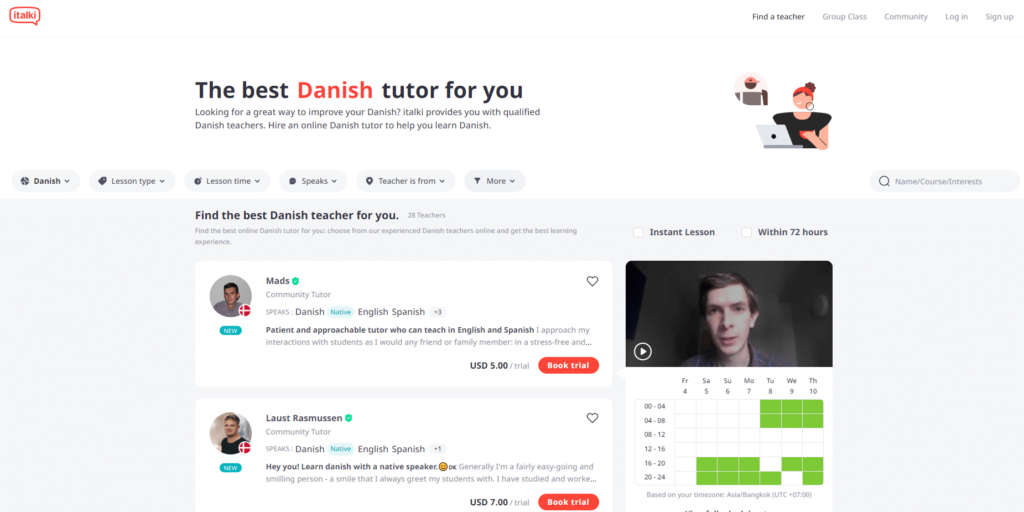 One of the best ways to learn Danish is to study with a tutor. If the other apps on this list haven't seemed right for you, Italki might be a more suitable option.
Once you sign up, you can pick from one of the many tutors for Italki. There are plenty of options to choose from, so there will likely be someone who will work well with your schedule.
The price of using Italki may vary depending on the tutor. Some cost as little as $5 per session, while others may cost up to $70.
5. Ling App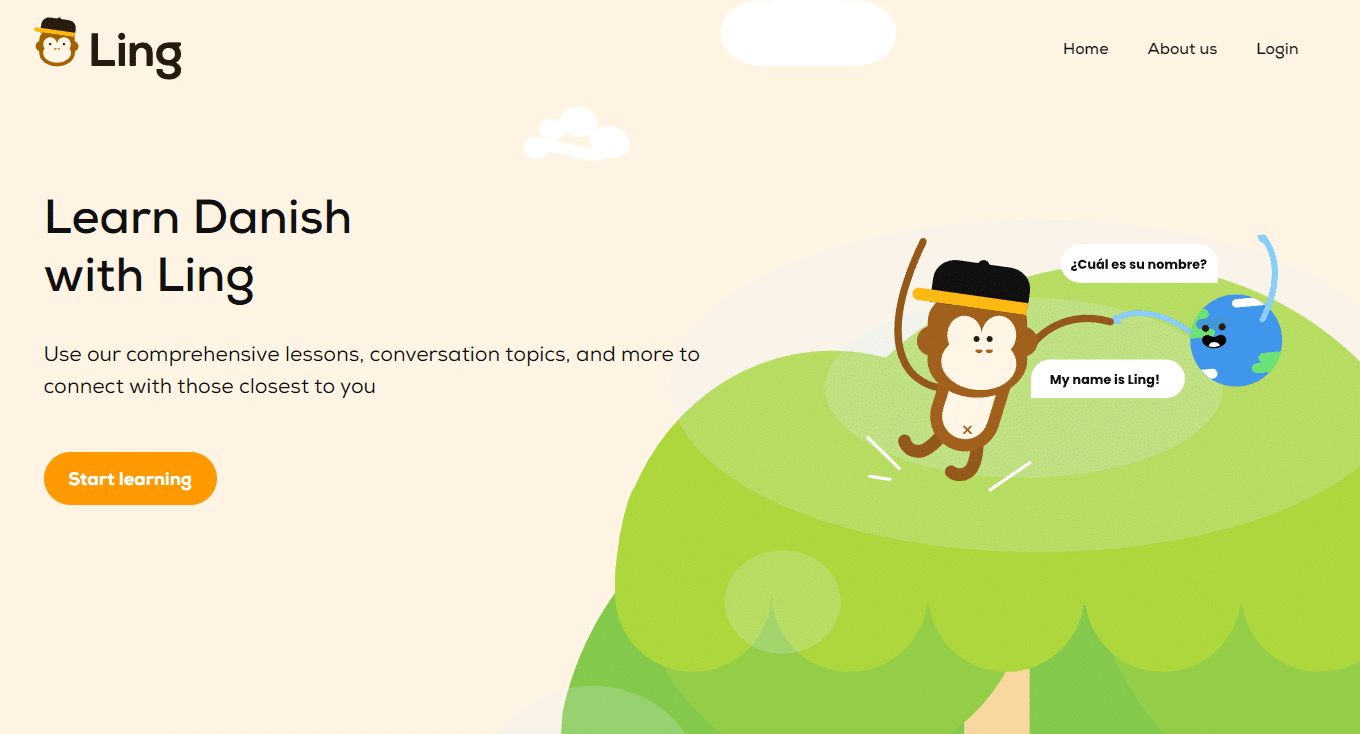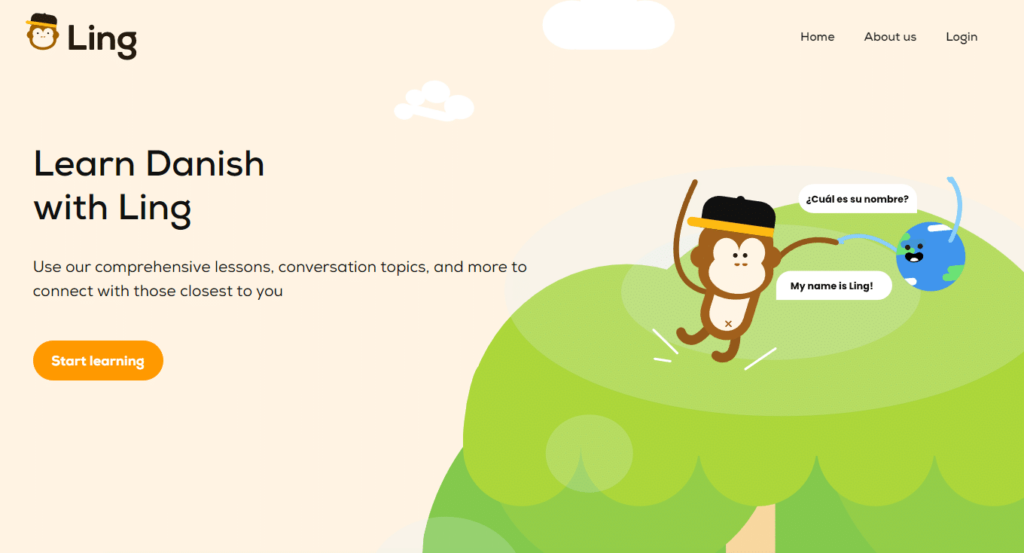 If you're seeking a fun and unique app to learn Danish, the Ling App may be perfect for you. This app utilizes educational games to help teach you Danish vocabulary and grammar. 
The Ling App offers more than games, too. They provide a chatbot you can use to practice speaking Danish.
The beginning lessons on this app are free, but after completing those, you will need to pay for a monthly subscription. These subscriptions are $8.99 per month or $4.58 per month if you choose a one-year subscription.
Frequently Asked Questions
There's a lot to consider when it comes to learning Danish. Here are the answers to some questions that might be on your mind.
Is Danish a difficult language to learn? 
Danish is easy for native English speakers to learn because the two languages are very similar. Both Danish and English are in the Germanic family of languages. 
Does Danish have a different alphabet from English? 
The Danish alphabet is almost identical to the English alphabet. The only difference is that it has three additional letters: Æ, Ø, and Å. 
Can I learn Danish online for free?
Some featured options, including Memrise and Duolingo, offer free versions of their apps. However, for the best experience, we recommend paying for the full versions of these apps to learn Danish.
Do you want to learn how to speak this beautiful Scandinavian language? Consider downloading one of these apps to learn Danish today.
Other Apps: Best dating apps in denmark